SAVE 15% ON SAFETY
Use code: BEEF15 to redeem*
On our great sunburnt land, where the gum trees stand tall and the cattle graze free, life's a blend of hard yakka and heart-warming moments. It's a land of beauty, challenge, and unyielding spirit. Here at Rescue Swag, our mission is to ensure every Aussie is equipped for anything this land throws at it. That's why our kits are as tough as they are reliable.
Have a squizz below at our range of first aid kits and emergency supplies safe in the knowledge that all profits flow to the Royal Flying Doctor Service.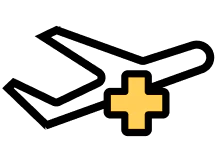 Owned by RFDS (Queensland Section)

Free shipping on orders $100+

30-Day Returns

Assembled in Australia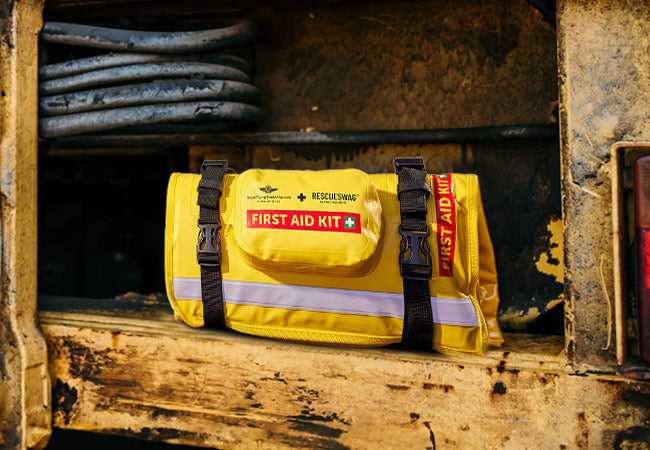 Workplace Rescue Swag
COMPREHENSIVE FIRST AID COVERAGE
Our recommended kit for farmers, remote workers and tradies. Compliant with the Safe Work Australia First Aid standards, this kit contains three key modules: Snake Bites & Burns, Minor Injuries, and Major Injuries. Each also includes Aero self-tensioning bandages—perfect for snake bites and sprains.
LEARN MORE
Adventurer Rescue Swag
PORTABLE, TOUGH & EMERGENCY READY
Dustproof, water-resistant, and built for the tough Australian climate. Contains vital medical modules for major injuries, snake bites and more. Customizable, compact, and easy to secure to a quad, tractor or vehicle.
LEARN MORE
Premium Adventurer Rescue Swag
SAFETY WITH AUSTRALIAN MADE STYLE
Merging style with safety, this first aid kit is a traveller's best mate. Crafted from Australian Made waterproof oilskin, it features two genuine leather belt straps as well as an RFDS engraved metal plate. Designed for the home, car, or caravan, its three medical modules cover everything from minor accidents to major injuries.
LEARN MORE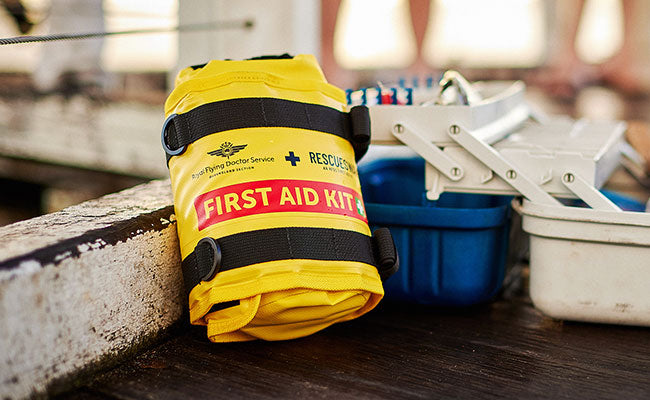 Explorer Rescue Swag
LIGHTWEIGHT & COMPACT TRAVEL KIT
The ultimate travel companion for the great outdoors. At only a third the size of our larger kits, the Explorer doesn't compromise on essentials. Its water-resistant design and detachable internal dry bag ensure your supplies remain intact, even in rugged conditions. From treating Australian snake bites, to handling minor injuries and more severe cases like burns or eye injuries – it's got you covered.
LEARN MORE
WHY SHOP WITH RESCUE SWAG?
Support the RFDS

All profits generated from the Rescue Swag store go directly to The Royal Flying Doctor Service.

Help keep the Flying Doctor flying and purchase your next kit from Rescue Swag!
Australian Owned & Operated

Buy your next first aid kit or emergency supplies safe in the knowledge that your supporting Australian business.
Free Shipping

All orders $100+ are sent with FREE Australia-Wide shipping.

We also offer affordable express shipping options should you need your first aid kit delivered urgently.
30 Day Returns

Had a change of mind? No worries!

All orders receive a generous 30-day returns policy as standard. To learn more, please visit our Returns Policy page.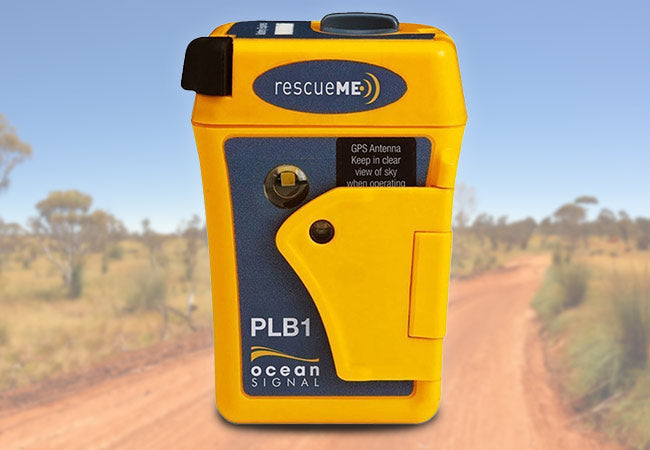 Personal Locator Beacon (PLB)
ESSENTIAL FOR REMOTE WORK & ADVENTURE
Embark on any adventure with confidence, knowing you're carrying the ultimate in survival safety. The rescueME PLB1 is small enough to fit in the outer pocket of your Rescue Swag, ensuring your covered wherever you are. Whether you're lost at sea, stranded in the wilderness, or facing an emergency on a remote trail, pressing a single button sends out a global distress signal.
LEARN MORE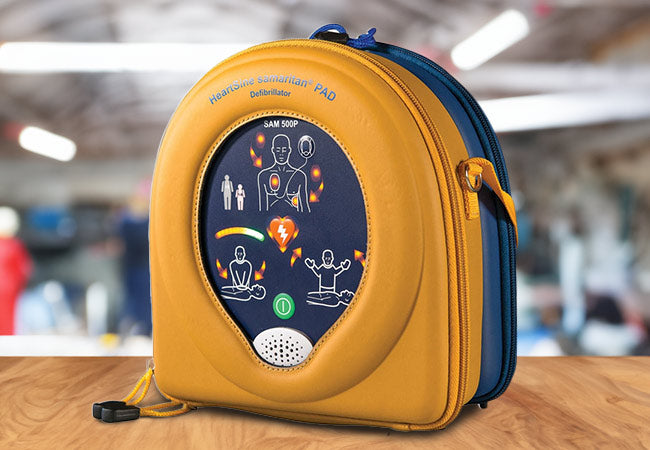 Heartsine Pad Defibrillator 500P
ESSENTIAL FOR REMOTE WORK & ADVENTURE
The HeartSine Samaritan 500P is an indispensable life-saving tool, featuring unique technology that provides real-time feedback on the efficacy of compressions administered during a cardiac emergency. Remember; it's not just about having a defibrillator, it's about ensuring every compression counts.
LEARN MORE
*discount applies to full price Rescue Swag kits and RFDS merchandise only. Sale items and bundles excluded.