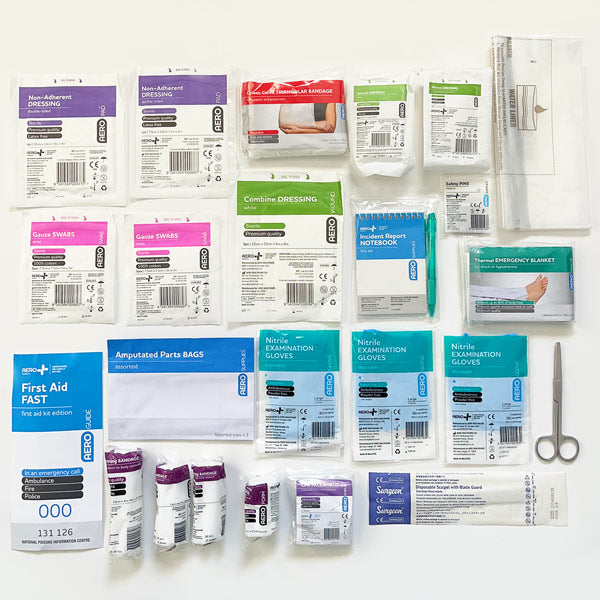 Workplace Major Injury Module Refill
Our workplace first aid box refills contain the essential medical items you need to provide first-responder assistance for major injuries in the workplace. Whether your kit is kept in a city office, farm or property, always ensure your kit is stocked and ready for any emergency.
Shop Now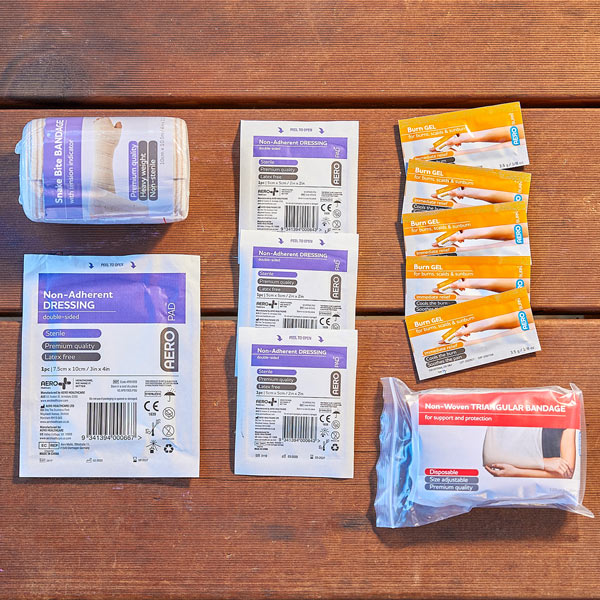 Adventurer Snake Bite/Burns/Sprains Module Refill
This first aid refill module is designed to treat common injuries that can occur whilst camping and exploring the great outdoors, including snake bites, burns and sprains. Before you set off on your next adventure, always ensure your kit is complete and within the expiry date period. 
Shop Now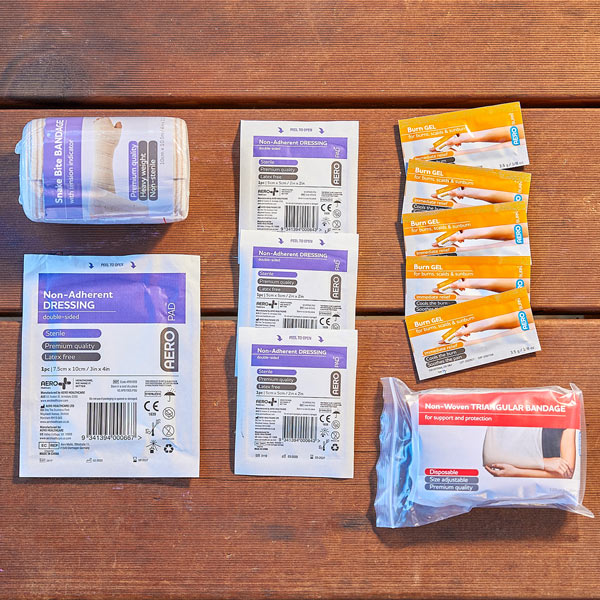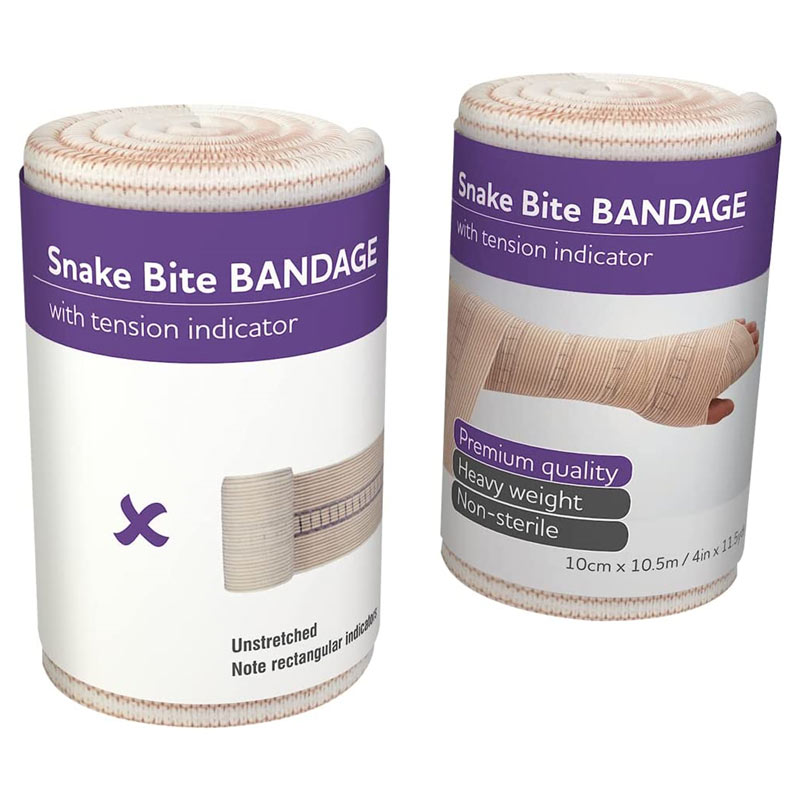 Snake Bite Indicator Bandage
Available in two sizes, these compression bandages include a stitched-in indicator which highlights when the correct compression has been achieved. Suitable for first aid treatment of all Australian snake and funnel web spider bites as well as blue ringed octopus and cone shell stings using the Pressure Immobilisation Technique (PIT) – these bandages are essential medical kit refills.
Shop Now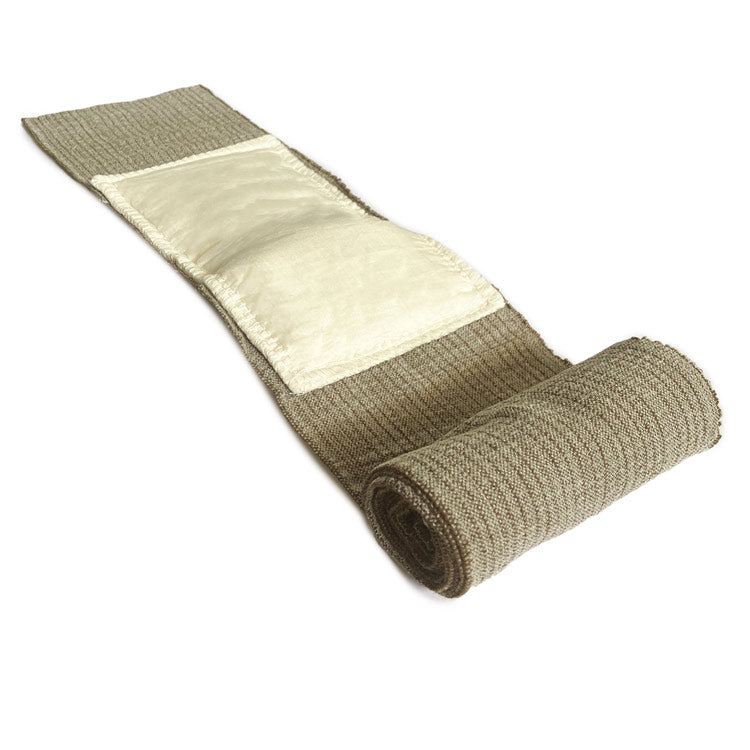 Haemorrhage Control Bandage
In use worldwide by emergency services, fire companies, law enforcement, and military personnel, this direct pressure bandage is a vital item for emergency situations and has been proven to be highly effective treatment for control of bleeding from a wide variety of major injuries.
Shop Now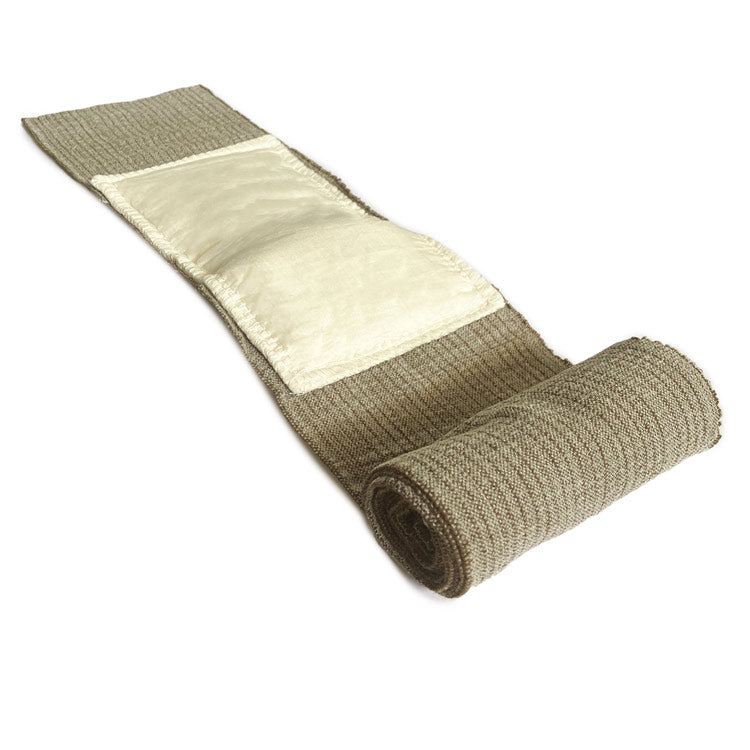 Choose Rescue Swag Today!
Be ready to respond as quickly as possible, whenever and wherever you are. Rescue Swag first aid kit refills help ensure that you are adequately supplied and equipped to treat major and minor wounds, or to help stabilise a more serious situation until advanced medical assistance arrives.
Medical Kit Refills
Regardless of whether you're a trained paramedic or you just want to be well equipped for the uncertainty, our kit refills are here to give you peace of mind whether you are at home, in the car or on an adventure. No matter the situation, you can never be 'over' prepared – that's exactly why we encourage having medical kit refills on hand, ensuring you're always ready for the unknown should a situation arise. These refills are also convenient in times where items may have expired, become damaged, or stock levels are low. Always make sure you're ready to go with Rescue Swag.
Frequently Asked Questions
How Long Does A Medical Kit Last?

Due to the nature of their contents, most first aid kits have expiration dates listed – however, these dates can vary according to the specific kit. Three to five years is the common shelf life of a first aid kit, however, you should always check your own kit as well as individual items included as they will all have their own specific expiration date.
How Often Should I Check My First Aid Kit?

This answer is subjective based on who and what environments are using these kits. For example, in the workplace, a first aid kit should be checked every three months for efficiency and to ensure nothing has expired, become damaged, and is still operational.
Do First Aid Kits Expire In Australia?

Always check the individual items in your first aid kit to ensure they are up to date. Once used, dispose of (if necessary) and refill your medical kit as soon as possible to ensure any future situations of requirement are not obstructed by items you no longer have.
Why Choose Rescue Swag
Rescue Swag is Australia's leading supplier of ready-to-go first aid kits and first aid kit supplies. Our tough, water-resistant kits are in use country-wide by adventurers, medical rescue teams, and everyday travellers who want to be set for whatever Australia's famously harsh environment throws at them. Our first aid box refills come with our 30-day returns and refund policy, and we offer free shipping on orders over $100. Browse, select, and purchase our products online – and email enquiries to sales@rescueswag.com.au.