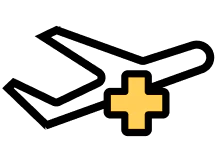 Owned by RFDS (Queensland Section)

Free shipping on orders $100+

30 day returns

Assembled in Australia
Rescue Swag
Rescue Swag first aid kits are an essential tool in emergency situations.
They contain vital medical supplies that can be used to administer care until more advanced medical assistance arrives. When it comes to choosing a kit, durability and reliability are crucial factors.
This is where we shine! Here at Rescue Swag, we provide a wide range of Australian designed first aid kits that will keep you and your loved ones safe. Our kits are built for an active, outdoor lifestyle and are made from durable materials to keep them water resistant, dustproof and accessible in times of need.
Rescue Swag is owned by the Royal Flying Doctor Service (Queensland Section) which means that every purchase made helps support the RFDS to deliver vital healthcare services to communities across the state. Our kits are trusted by professionals in various industries making us a reliable choice for anyone in need of a high-quality first aid kit.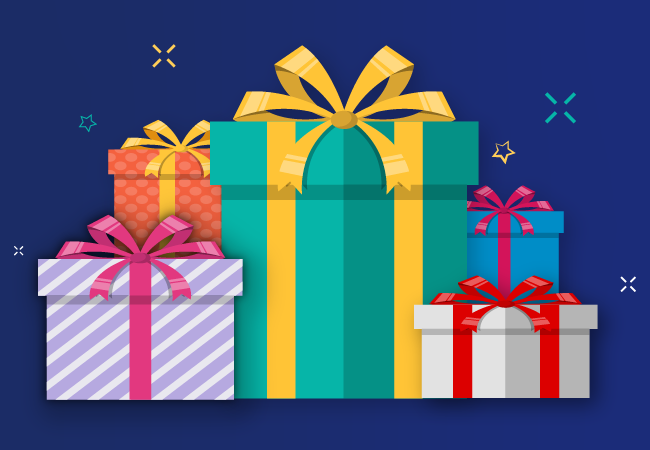 Christmas gift ideas
FIND A GIFT FOR ANY SITUATION
We're making Christmas shopping easier than ever, with our kit recommendation quiz and selection of tailored gift guides.
FIND THE PERFECT GIFT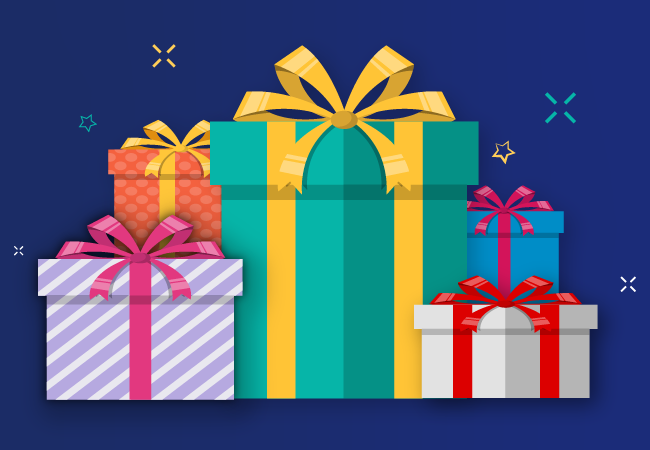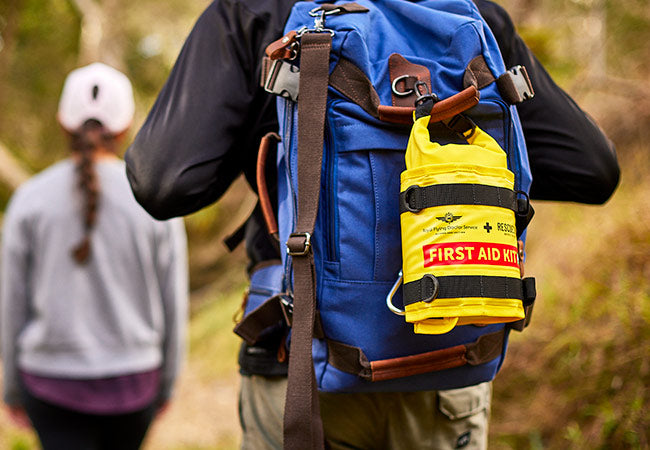 Are you snake bite ready?
Be prepared to face one of Australia's biggest dangers with our water-resistant and portable Explorer Snake Bite Kit.
SHOP NOW
Personal First Aid Kits
The best part about our first aid kits are their ability to be taken with you wherever you go. Provided in a range of different sizes, these kits are perfect for personal use, whether you're heading on an adventure, out to a project site, a hike, or even on a motorcycle trip.
Ensuring our kits are compact is what we are all about – which is why we have created these rescue kits for optimal portability.
SHOP NOW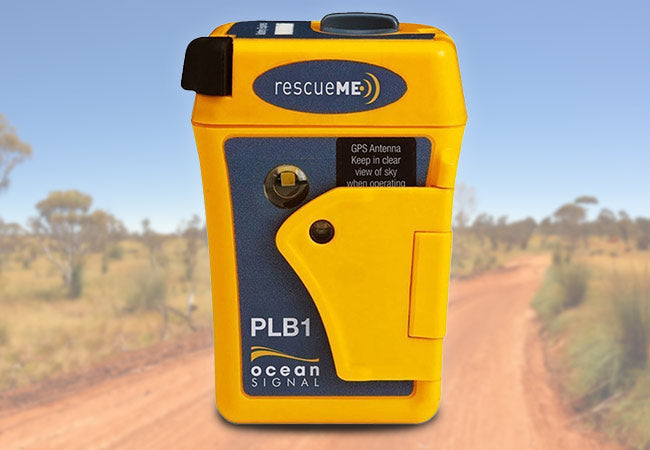 Emergency Equipment
Preparedness is key when addressing your safety, especially on long trips away from home. At Rescue Swag we offer a range of high-quality emergency supplies and first aid equipment to ensure you're always braced with the best solution for any situation.
From defibrillators and personal locator beacons (PLB) to haemorrhage and snake bite bandages we have everything you need to feel save safe on your next adventure.
SHOP NOW
First Aid Kit Refills
Ensuring your first aid kits are always up-to-date and well stocked is a must which is why we provide refills for first aid kits should you ever need them.
Our Rescue Swag first aid kits are specifically designed to hold up against the Aussie climate, which means refills are only needed when something is empty, used up, or has simply been sitting for too long. Longevity is paramount, and our refills show it.
SHOP NOW
Office First Aid Kits
Our range of workplace first aid kits have been carefully designed to provide a comprehensive solution to all first aid requirements in the workplace. Our kits are offered in a range of sizes and configurations to cater to different workplace needs whilst also complying with Australia's workplace safety regulations.
By providing offices with first aid kits, we aim to ensure that employees and employers are equipped to provide the necessary treatment for colleagues in any case of an emergency.
SHOP NOW
Rescue Swag Suppliers
It's never a bad thing to be fully prepared, and with our Rescue Swag range, you will always feel at ease knowing you have something on hand to keep you or those around you safe in a time of need.

Browse our range of emergency medical supplies to find equipment convenient for you or get in touch through our wholesale first aid supplies page if you're interested in creating a wholesale account.
For more information or general queries relating to our products, get in touch with our team directly via email at sales@rescueswag.com.au today.